Welcome Spring,
I got the SoarDuino V2 board populated yesterday, and tested the Solar Piston portion of the circuit. Works charmingly.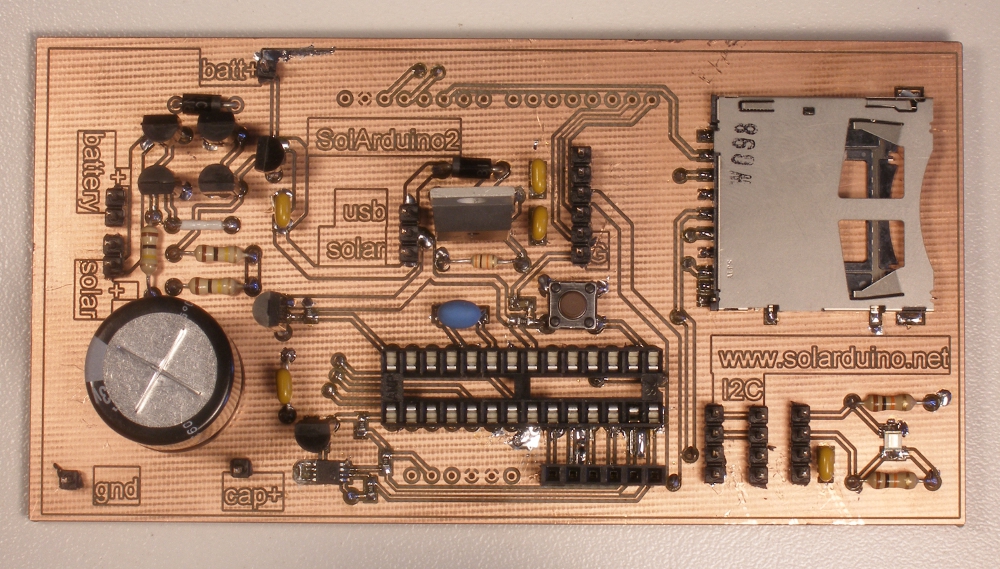 This is the top of the board. I used the ProtoMat S62 at Parsons to cut this board. One slight issue with the fabrication is that none of the through holes are plated. I had to solder in the vias and hit bottoms and tops of all the pads. Tedious! In this photo, I have not soldered header rows at top and bottom.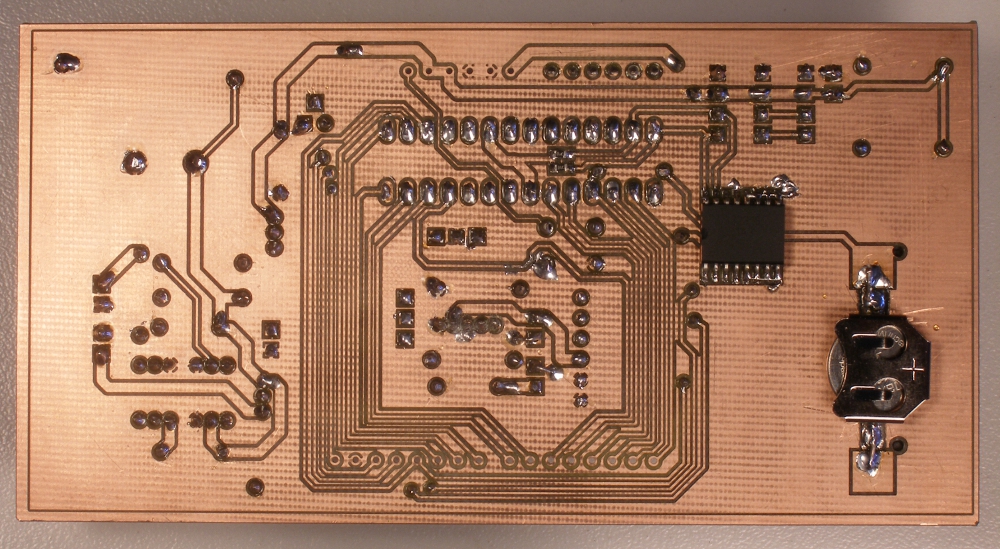 This is the bottom.
Here's a video of the Solar Piston at work. Battery V is ~3.2V.
This is the same Solar Piston V2 as described in the link below.
Next I tested the Voltage regulator circuit (TPS75501) and got 5V at the output! I am using an FTDI cable known to folks who've played with the Boarduino or Ardweenie for power and programming. My V-reg is adjusted to output 3.5V. The 5V was not what I was expecting! After probing around I found the FB pin (V-reg pin5) was shorted to GND by a whisp of solder. A little scraping and that cleared it up.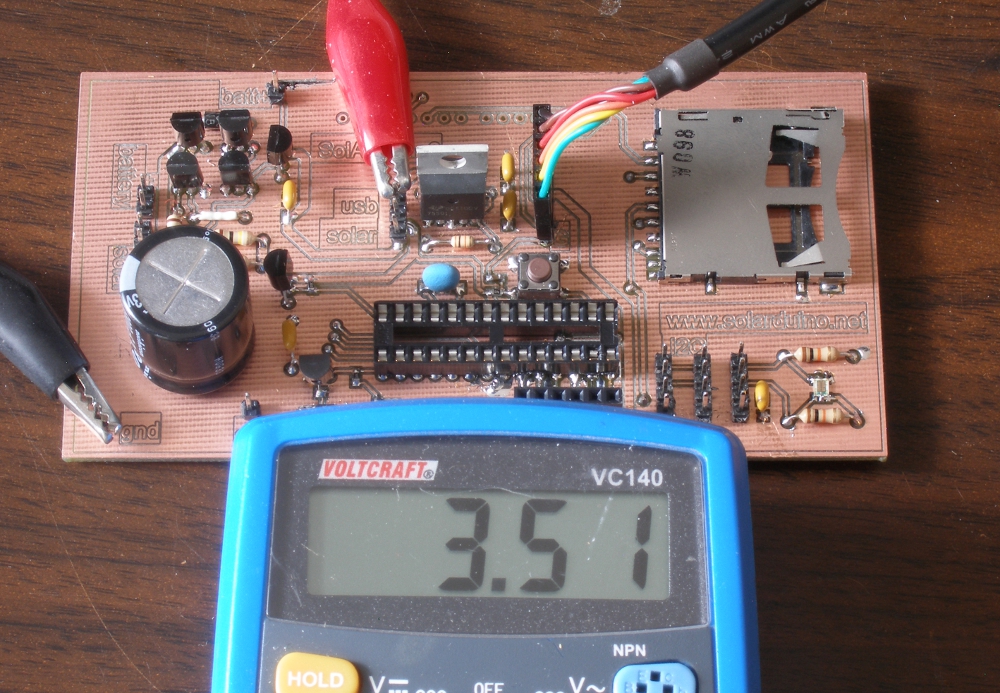 Now I've got the 3.5V I expect. The actual power to the board from this circuit suffers a slight voltage drop (Shottkey)  to clock in at a comfortable 3.36V. This will settle under load to abut 3.3V.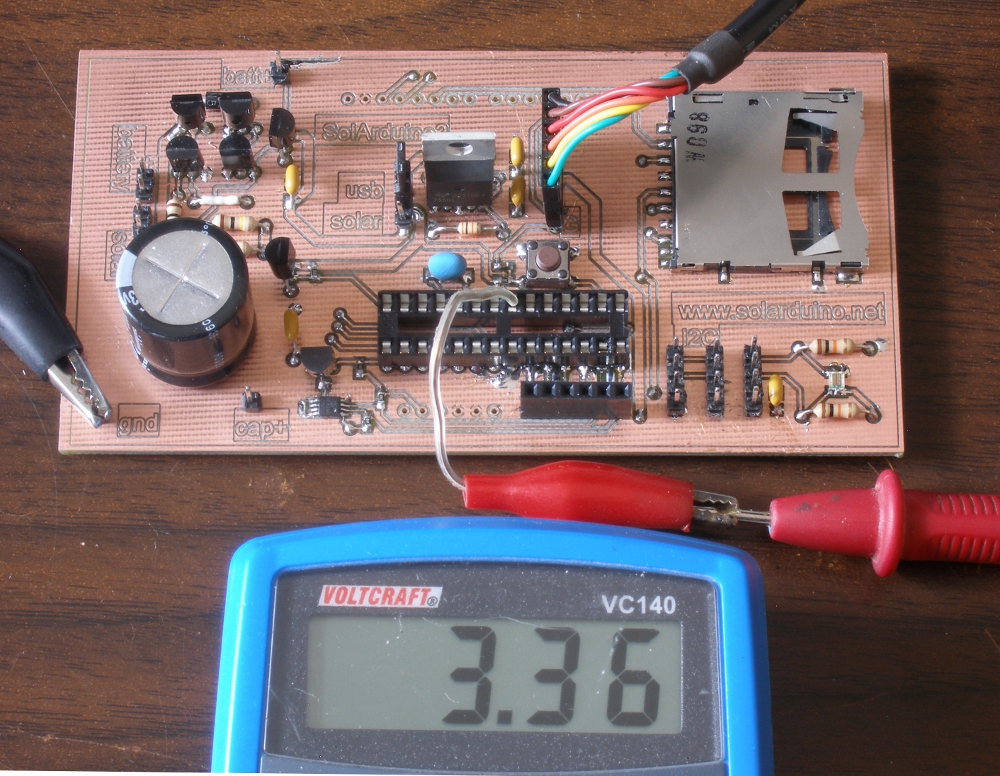 In this photo, the meter is reading pin 7 (Vcc) on the arduino chip socket.
Now it's time to slap in the chip and say hello!

This is a simple blink program. I've verified programming through the FTDI USB cable, and read Serial.print data from the board. Next will be to communicate to the rest of my hardware:
MCP4551 Digi Pot (used to read Voltage level)
APDS-9301 Ambient Light Sensor (returns a value in lux)
DS3231 Real Time Clock (I will get temperature data from this as well!)
SD Card (where my data will be stored)
Cheers, Joel